Landscape & Hardscape Services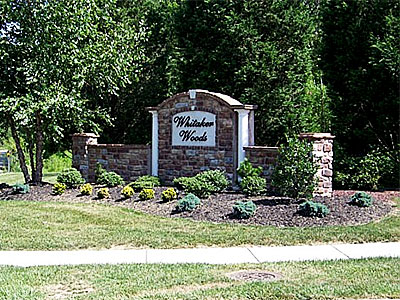 We at Driftwood Lawn Care & Landscaping, LLC are a full-service landscaping and hardscaping company offering the best hardscape installations. Our company caters to clients in and around Cecil County, Chesapeake City, and Elkton.

It's been great to help clients upgrade the look and value of their properties in Havre De Grace, Newark, and North East. Many clients throughout Nottingham, Oxford, Perryville, and Port Deposit, trust only us for all their hardscaping needs. We offer a range of services to our clients such as:


Hardscaping
Hardscapes or the masonry elements in a landscape are the foundation of various other features there. This means they need to be installed using good quality materials and excellent craftsmanship. When you hire us for all your hardscaping requirements such as the installation of paver patios, walkways, driveways, and retaining walls, you are assured of the best services. As a company that has been operating in this industry for a number of years, we know what it takes to create custom hardscapes that are appealing, stable and long-lasting too. When we handle this job for you, you can rest assured that all your hardscaping elements would be designed to perfection, and add a cohesive look to the space. Read More About Hardscaping »


Paver Patios
Patios are a great addition to residential properties. This feature increases the usability of your yard and the value of your home as well. Since a patio is exposed to the elements, using resilient and long-lasting materials such as pavers is a great option for this installation. You can choose from pavers made of brick, concrete or natural stone. All these materials are extremely strong, low maintenance and can last for a number of years. If you want a custom designed paver patio that can provide years of trouble-free service, we are the company that can provide the best services. Read More About Paver Patios »


Paver Walkways
Installing paver walkways in various areas of your landscape is a great way to ensure that you can navigate these spaces without damaging your lawns or flower beds. A meandering walkway through your yard can add charm and functionality to the space. We recommend the use of paver stones because these units are hardy, easy to install and maintain. They are able to endure the elements without becoming dull and dated very soon. We use top quality pavers in our work and the installation is handled by expert professionals, ensuring the stability and longevity of the feature. When you hire us for this job, you can rest assured that your paver features will be stunning and a value-add too. Read More About Paver Walkways »


Paver Driveways
A driveway is one of the first things that visitors to your home notice. Not only does it provide the right surface for foot and vehicular traffic, but also increases the overall appeal and value of your home. Using materials such as concrete, natural stone or brick pavers is one of the best ways to ensure that your driveway provides years of trouble-free service. We are the experts that ensure your paver driveway will be installed to industry standards, using the best materials available on the market. Our company also ensures that the edging restraints are installed well which helps keep the paver stones in place. Read More About Paver Driveways »


Retaining Walls
A retaining wall is a specially engineered feature that is installed in landscapes to prevent soil erosion and to provide support to it. We are a National Concrete Masonry Association licensed retaining wall contractors and can design and install all types of retaining walls. We use the best materials such as Techo-Bloc, Versa-Lok and EP Henry in these features, ensuring their longevity and aesthetic appeal. Well-designed and expertly installed retaining walls increase the beauty of your landscape and lend it the support it needs. When you will settle for nothing but the best retaining wall features, you need to contact the company that will be able to provide you the best solutions at the best pricing. Read More About Retaining Walls »


Landscaping
We are a full-service landscaping company that handles every aspect of this job expertly. Our team of experts can tackle everything from sod installation and hydroseeding to irrigation installation and core aeration. We provide spring and fall cleanup services and handle light excavation jobs too. Brush clearing, stone veneer installation, LED lighting and low voltage light fixture installations are the other jobs we handle. We have a team that can clean and seal paver stones and handle other hardscape maintenance tasks with expertise. We have the ability and experience to provide excellent flower bed design, installation and maintenance services as well. Read More About Landscaping »


Permeable Pavers
With people increasingly focusing on the environment, many homeowners choose to get eco-friendly features installed in their landscapes. Permeable pavers are a great solution for outdoor flooring. These units are different than standard pavers. The permeable pavers allow rainwater runoff and the other water from the landscape to permeate into the ground, which helps replenish the underground water table. These are a great way to build a sustainable landscape. Permeable pavers are available in a variety of designs, styles, shapes and sizes and you can choose from different colors as well, creating the kind of landscape you want. Read More About Permeable Pavers »


Hardscape Repairs
Since hardscapes are constantly exposed to the elements, they do begin to deteriorate over the time. If small problems are overlooked they can turn into more complex ones and its best to get hardscape repair done when you notice any problem. We can maintain and repair your paver patio, walkway, driveway and other hardscaping features too. The focus is on providing high quality services to help ensure the resilience and longevity of your landscape. Our licensed and well trained team of hardscape installers can handle everything from the simplest to even the extremely complex jobs with high levels of professionalism. Read More About Hardscape Repairs »


Landscape Lighting
Landscapes are an excellent addition to any property, but require adequate lighting in order to keep them looking great at night as well. But lighting in the outdoor spaces isn't just about aesthetics. Well illuminated yard and garden areas are safer to use after dark as well, increasing your return on investment. We understand that clients look for energy-efficient lighting solutions and it's why we provide the best quality low voltage and LED lighting solutions for landscapes. We plan the landscape lighting perfectly, ensuring all the features there are showcased in the best way. Read More About Landscape Lighting »

We at Driftwood Lawn Care & Landscaping, LLC recognize the importance of reliability and quality. This is reflected in every hardscape planning and construction project we handle. For any more information on our services or hardscape cost, feel free to contact us at 410-658-8856 or this toll-free number-888-811-0246. You can also Contact Us via this online form and we will respond shortly.